Services at The Spay & Neuter Center of Southern Nevada
Spays & Neuter l Vaccines l Additional Services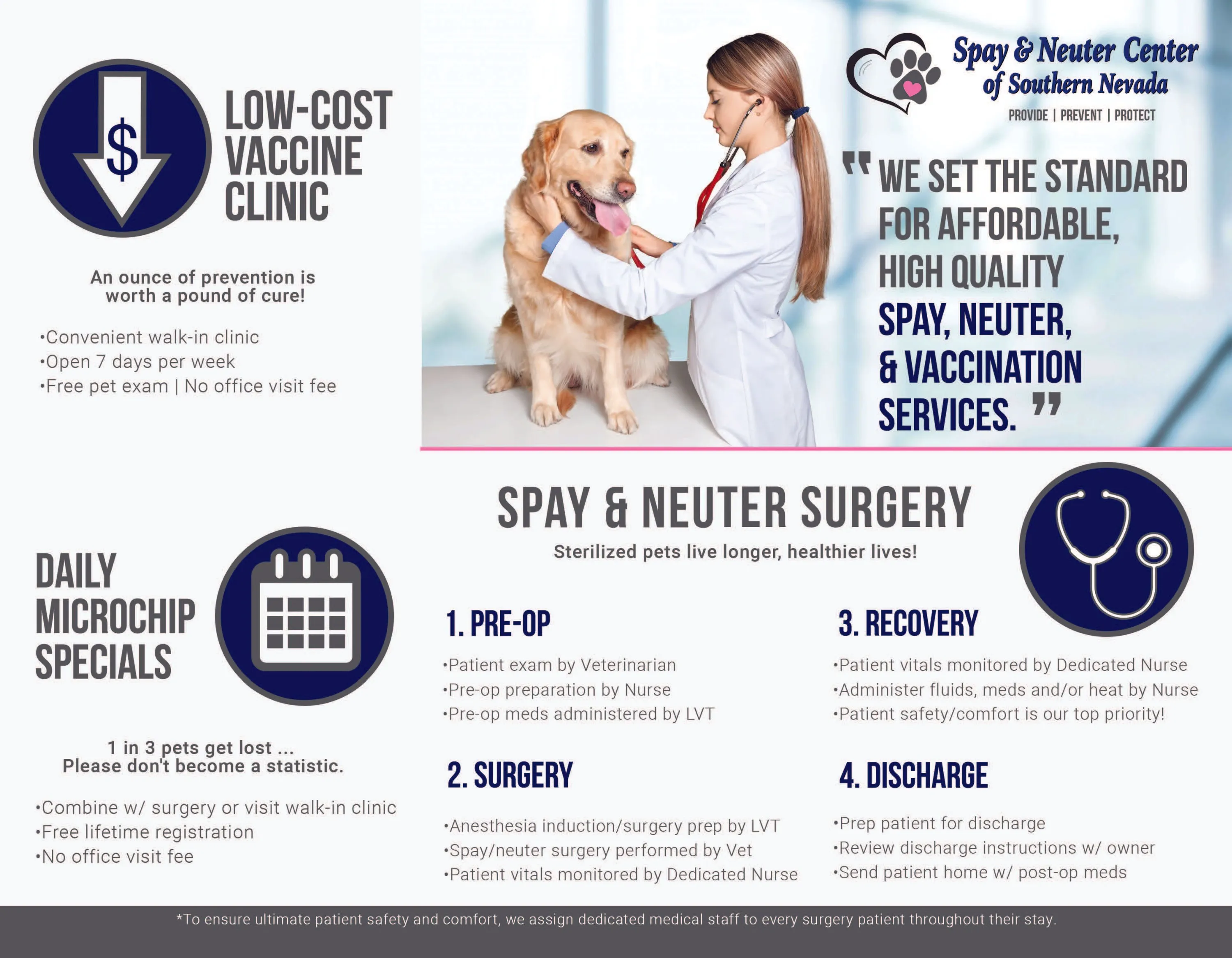 Our primary goal is to provide the Las Vegas and surrounding communities with pet care at an affordable cost. These services include low-cost spays & neuters, vaccinations and microchipping. We also offer ancillary services such as nail trimming and many others. Check out our Pricing Page to see a complete list of our services and prices.
Patient care is our top priority -- our state-of-the-art anesthesia protocols, monitoring and pain management ensures maximum patient comfort.
Our office hours and drop off/pick up procedures are designed around your schedule to provide customers utmost flexibility. In addition to offering surgery appointments 7 days a week , we operate a walk-in vaccine clinic which means you can come in when it is convenient for you.